Cameron and Caleb were both awesome this weekend at my grandparents cottage. Cameron was all excited, his Daddy took him fishing and he caught his first fish (a bass, this past weekend was the season opening). He wouldn't hold it but he did watch Daddy clean it and had a HUGE portion of fish for supper that night! Here is a picture of him and his Daddy.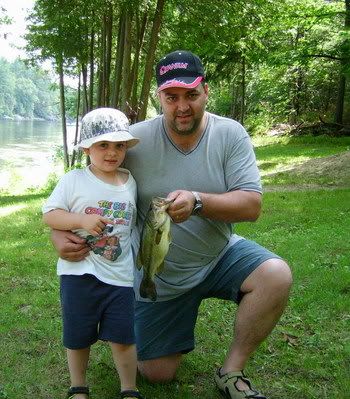 And Caleb is growing by leaps and bounds. He is one happy, smily, giggly little boy and here is a picture I took of him yesterday copying the cow in front of him...it has it's tongue sticking out!
And I'm doing well too!